WAVNet "NEWS, VIEWS, AND UPDATES"
Below are industry news, short blurbs, summaries, or comments on new/cool product updates, events, or applications. We will post things that might be usuable to our customers but maybe just blurbs on new products or technologies that we find interesting. If you have special additions you might like to post, please email to us for review for possible addition.



UPDATES FROM OUR PARTNER COMPANIES

-- PRISM SOUND, TEST AND MEASUREMENT PRODUCTS --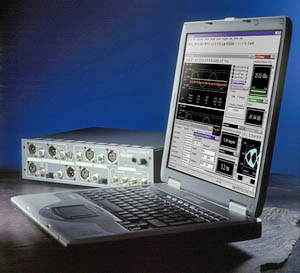 Cambridge, UK, 6 August 2012: - The Danish Broadcasting Corporation (DR) has purchased a Prism Sound dScope Series III audio analyzer in order to test the performance of a new routing system currently under development. 

DR is one of the mainstays of the European public broadcaster landscape, with an enviable record in television and radio that stretches all the way back to the 1920s. A founder member of the EBU in 1950, recently it has found itself firmly established on the world stage with such globally successful productions asForbrydelsen (a.k.a The Killing) and Borgen. 

The dScope Series III is an industrial strength audio test and measurement system comprising a Windows PC software application coupled with an external high-precision audio interface processor for equipment-under-test (EUT) connections. Its architecture makes the most of the ever-increasing processing and multi-tasking capabilities of the Windows platform to allow the system to measure many parameters simultaneously - and that means faster. The external interface processor connects to the PC via a standard USB connection making it easy to use with a wide range of PCs, including laptops. 
Cambridge, UK: 27 June 2012 - All India Radio (AIR) has taken delivery of 35Prism Sound dScope Series III audio test instruments which are being used to check the audio quality of AIR's transmitter links throughout the country. 
With a national network of 237 broadcasting centres, AIR is one of the most influential radio broadcasters in India. Established in 1936 as a Government organisation with a remit to inform, educate and entertain, AIR underwent rapid expansion after India attained independence in 1947 and now reaches 99.18% of the population. Its home service broadcasts in 24 languages and 146 dialects, while its external service covers 27 languages - 17 national and 10 foreign. 

Today, the broadcaster has 149 medium frequency and 54 high frequency transmitters, along with 177 FM transmitters. This extensive network is constantly checked to ensure audio quality and overall performance. 

In order to win this important tender, Prism Sound worked closely with New Delhi-based Electro Dynamics, the company's specialist agent for Government sector Test and Measurement business in India. Formerly an Audio Precision representative, Electro Dynamics has been supplying equipment to AIR and Doordarshan (TV) for many years. 
-- QUALIS AUDIO, BROADCAST AUDIO PRODUCTS --

The Qualis Audio Sentinel has all your loudness measurement and logging requirements covered. Moreover, it measures virtually every parameter necessary to ensure optimum audio reaches your viewers.
It operates unattended, reducing personnel requirements, and gives instant access to all measurements, whether seconds ago, or months ago.

OTHER NEWS, TECH, COOL STUFF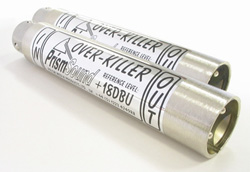 - PRISM SOUND INTRODUCES "OVER-KILLER", XLR IN-LINE SOFT-CLIP LIMITERS
An Over-Killer is a soft-clipping limiter barrel to let you get more level on your digital copy by limiting the level of a balanced analogue signal to +18dBu. The OVER-KILLER, with its unique super soft clip circuit, stays soft even when large overloads are present and does not become hard like less sophisticated systems.
The clip level is carefully set so that peak modulation is very close to the nominal maximum level. Many similar units lop off up to 1.25dB when switched into a circuit. With the flexibility of having the OVER-KILLER as an external unit, A/D input sensitivity can be separately trimmed to push even closer to peak code. OVER-KILLERs are supplied as a set of two XLR barrels suitable for use with balanced stereo analogue signals.


- LINKED-IN AUDIO TEST & MEASUREMENT FORUM MEMBERSHIP PASSES 2,000!
After only 1 year our membership passed 2,000 qualified technical people discussing the latest in audio, standards, measurement techniques, or just fun chat.
If you are qualified in this field, place your request to become a member on LinkedIn and the moderator will add you to the discussions. We have had many, many great discussions and learning experiences at all levels so do not be intimidated by the remarkably high level people that are happy to help teach all parties.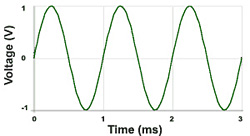 - AUDIOCHECK.NET, WEBSITE LIBRARY OF SOUND TESTS AND TEST TONES
This website is a great collection of sound tests and test tones with a good overview of their characteristics. This website is a good educational tool to assist in explaining audio basics to people that may not understand key audio basics but may influenc product design, testing, or simply audio equipment purchaes.
Playing these through a computer sound card will never replace a premium test system but it is a simple starting point to get a feel for the differnt tests or for simple demonstration to others without setting up a full equipment presentation.