WELCOME TO WAVNET.COM, YOUR AUDIO & ACOUSTIC SOLUTION SOURCE
Since 1985 WAVNet has been THE reference technical sales audio company in the Midwest. WAVNet is NOT just a clerk taking a purchase order - we are here to ensure your purchase meets your expectations, is properly installed, and properly used through indepth customer training. Purchasing audio test and measurement equipment today often requires a full benefit analysis for the customer that can be understood as much by the purchasing manager as the Applications Engineer.
WAVNet is here to help the customer, not just make a sale. Contact us for your audio test needs - we will make sure you make a perfect fit for you and not sell you something you don't need. Regardless if you are a factory, R&D facility, recording studio, or broadcast operation, WAVNet is going to bring you up to speed quickly and efficiently.



SALES REPRESENTATION FOR AUDIO TEST AND MEASUREMENT
WAVNet will help promote sales and provide application support and training for Prism Sound's range of class-leading audio test and measurement instruments, including the revolutionary dScope Series III audio analyzer.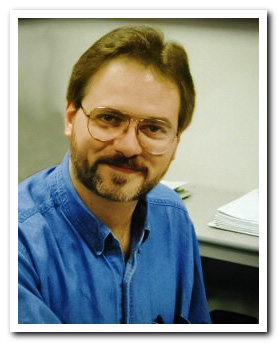 WAVNet's Owner and Chief Consultant Greg Groeper will be responsible for managing the Midwest/Great Lakes states of Minnesota, Nebraska, Iowa, Kansas, Missouri, Wisconsin, Illinois, Indiana, Kentucky, Michigan and Ohio. This is a territory he knows well from 25 years of Audio Test and Measurement sales and support in the region.
The appointment of WAVNet reunites Greg Groeper with Doug Ordon, Prism Sound's US National Sales Representative for Test and Measurement. The two worked together for many years in Chicago during the 1980s as AVC Systems and then as Douglas Ordon and Co. During that time, in addition to establishing an 80% regional market share in Test and Measurement and Broadcast Automation, they helped pioneer the audio industry's transition from tape based to random access digital editing.
In 1992, when Ordon moved on to a new assignment, Groeper took over the business and re-organized it as WAVNet. Speaking of the opportunity to work together again, Greg said, "Doug and I have been meaning to find the right venue to put our established track record of success to use for sometime. That track record based on extraordinary customer support and the fact that Prism Sound is in alignment with our philosophy is wonderful. This opportunity to work together again in Test and Measurement for Prism Sound is just what we'd hoped for."
Commenting on WAVNet's appointment, Simon Woollard, Test & Measurement specialist at Prism Sound, says: "This is an exciting development for Prism Sound, and I very much look forward to working with Greg as the latest member to join our team. I have known Greg for several years, having been introduced by Doug, and I have witnessed the rapport that he has with his clients and their respect for his expertise in the field of audio test and measurement. Greg brings many years of experience with him, and I am confident that he will be a real asset to our US test and measurement sales and support network."
Greg Groeper has a long history of top level technical support within his large customer base of R&D, Broadcast and Manufacturing Engineering customers. He has always insisted on handling applications engineering and system development at the local/regional level, allowing him to develop expert knowledge in the analysis of acoustics, transducers, electronics and production engineering. Recently, Groeper founded and manages the 1800+ member Linked-In Professional Group "atme" Audio Test & Measurement Engineering, an exclusive forum for audio professionals dedicated to the finer aspects of Audio Test & Measurement.
People interested in joining are invited to register at www.linkedin.com/groups/Audio-Test-Measurement-Engineering-2408733 Additionally, there are several focused subgroups including: Audio Standards, Auditory/Medical, Automotive Audio, D'SPeech, Studio Schmudio and Loudspeaker Measurements. Greg can be contacted via LinkedIn at www.linkedin.com/in/groeper or at his WAVNet email address Sales@WAVNet.com.

OTHER TECHNICAL CONSULTING CAPABILITIES
WAVNet sells not only products but also solutions. If WAVNet is able to visit your facility we often can find ways to improve your facility efficiency with our knowledge base developed over 27 years of audio installations and applications.
Be it a factory, R&D operation, recording studio, or broadcast facility we often are able to offer surprising improvements for very low costs. Your purchasing manager, and your bottom line, will love you.